Tournament of Roses House, 391 S. Orange Grove Blvd. Pasadena, CA 91105
Charm Alert. I'm so excited to partner with Wescom to showcase their float design in the 2020 Rose Parade® presented by Honda with the theme, "Better Together: Hope Creates Community." The Charm Team will be following the journey of the Wescom float all the way to the 131st Rose Parade taking place on January 1st, 2020 in Pasadena, California.
The annual parade, which was first held in 1890, is a great way to ring in the new year with your loved ones. Almost a million people line the streets of Pasadena each year to see the floral floats go by. It's quite a magical experience witnessing a long-standing tradition that truly showcases the beauty of Pasadena.
We have been a member of the Pasadena Wescom branch since 2012 and I've been working with them since last year on a number of projects supporting the community. Wescom is continuing to celebrate its 85th anniversary and its ties to its Southern California community.
This is going to be a charming adventure following the Wescom float to The ROSE PARADE PRESENTED BY HONDA January 1, 2020.  We will be right there sharing all the charming updates and progress of the float as it gets decorated, judged and viewed after the parade.
I loved meeting the Tournament of Roses 2020 Royal Court.  To my right was the official Queen of Pasadena (Camille Kennedy) and she was kind enough to lend me her rose for a photo. Royal Court members get opportunities to connect with and give back to the local community and these lovely women were the utmost charming.
Make sure to check out the "Charm Calendar" to view events open to the public. The CharmCal is a curated guide featuring local events like popups, grand openings, free museum days, farmer's markets, and workshops.
CHARM TIP! Follow these accounts and hashtags so you can see the latest news and behind-the-scenes action by @pasadenacharm as well as others. @_wescom @rose_parade @tofr1
#buildingbetterlives #Wescom #WescomCreditUnion
Share your #PasadenaCharm posts with #RoseParade #PowerofHope.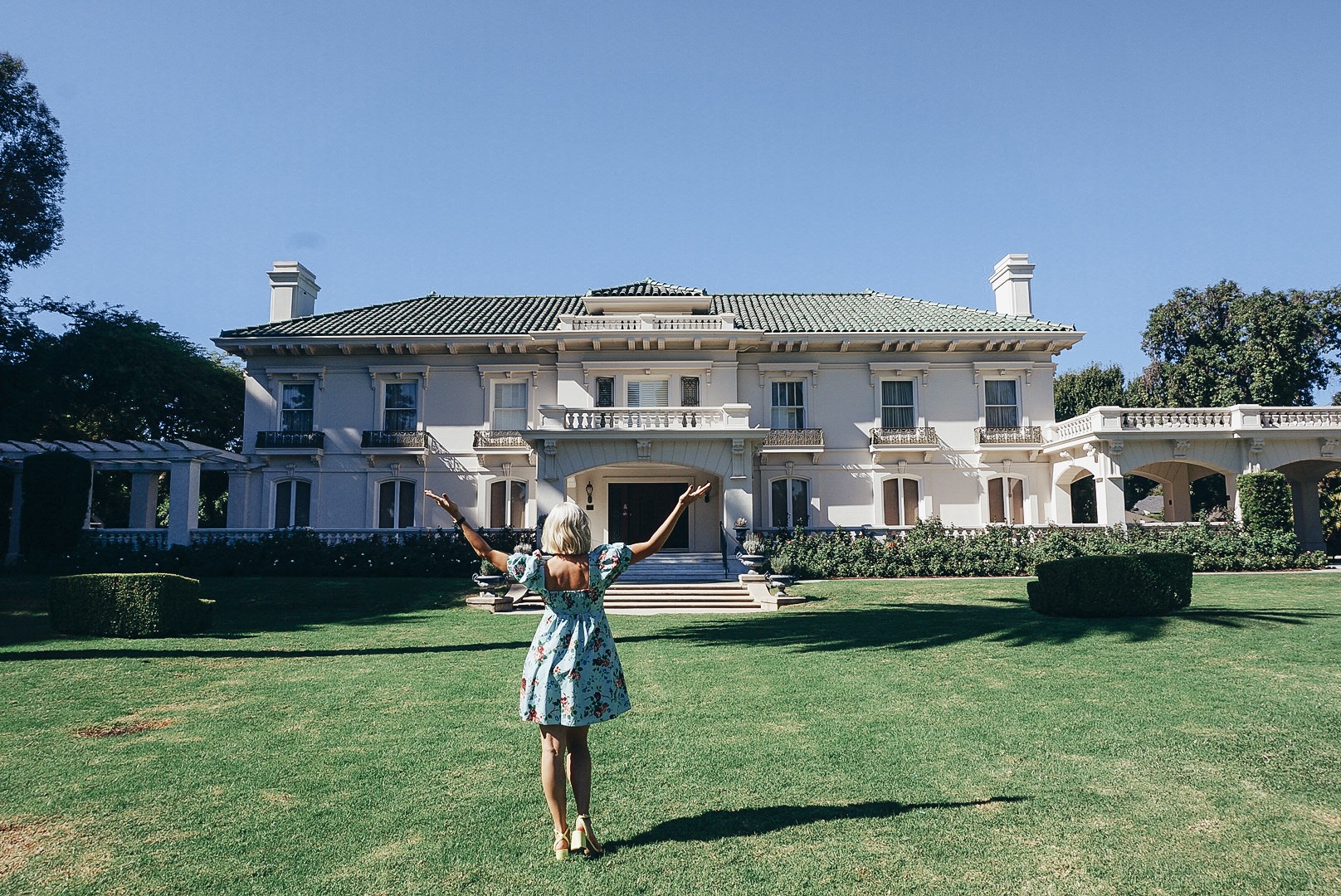 ———————
NEXT EVENT:
Sat, Dec 7th (4-6 pm) Dry Decorating Day
Check back to read updates and see all the behind the scenes details…