Most of my collaborations start over a cup of coffee.. and this one was no different. Nicole, one of West Elm Pasadena's wonderful managers, and I met up at Copa Vida to chat about ways to merge some of Pasadena's finest artists and creative minds within the beautiful setting of West Elm's showroom. A few cups of coffee later, Charm to Table had started to take shape. In a night filled with gimlets, great food, one beautiful table and a few hundred adorable cocktail umbrellas we brought together the best that Pasadena has to offer.
The best way to share the joy and beauty that was experienced that night is through pictures, so enjoy browsing through these photographs that Sadaf Murad took at the soireé: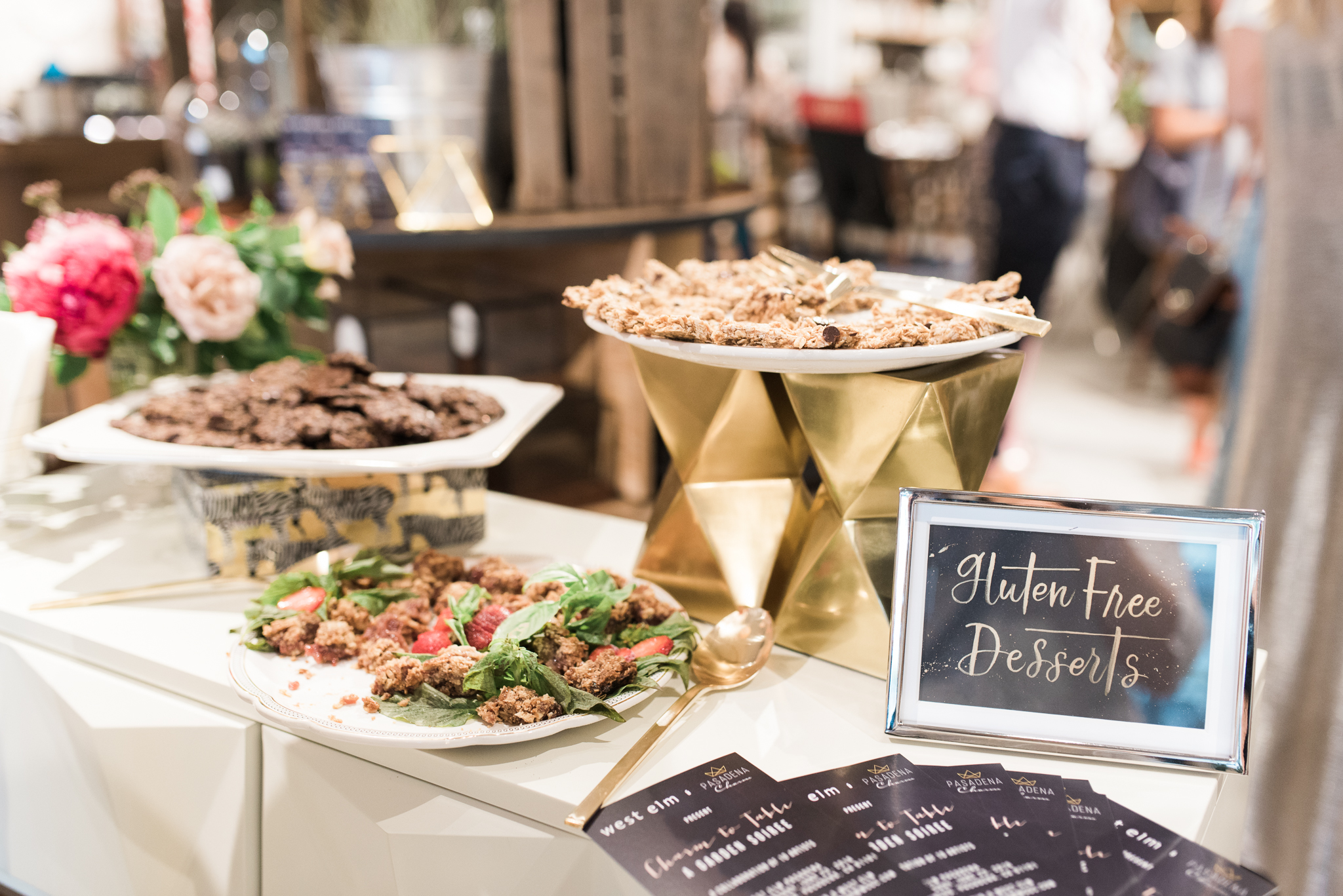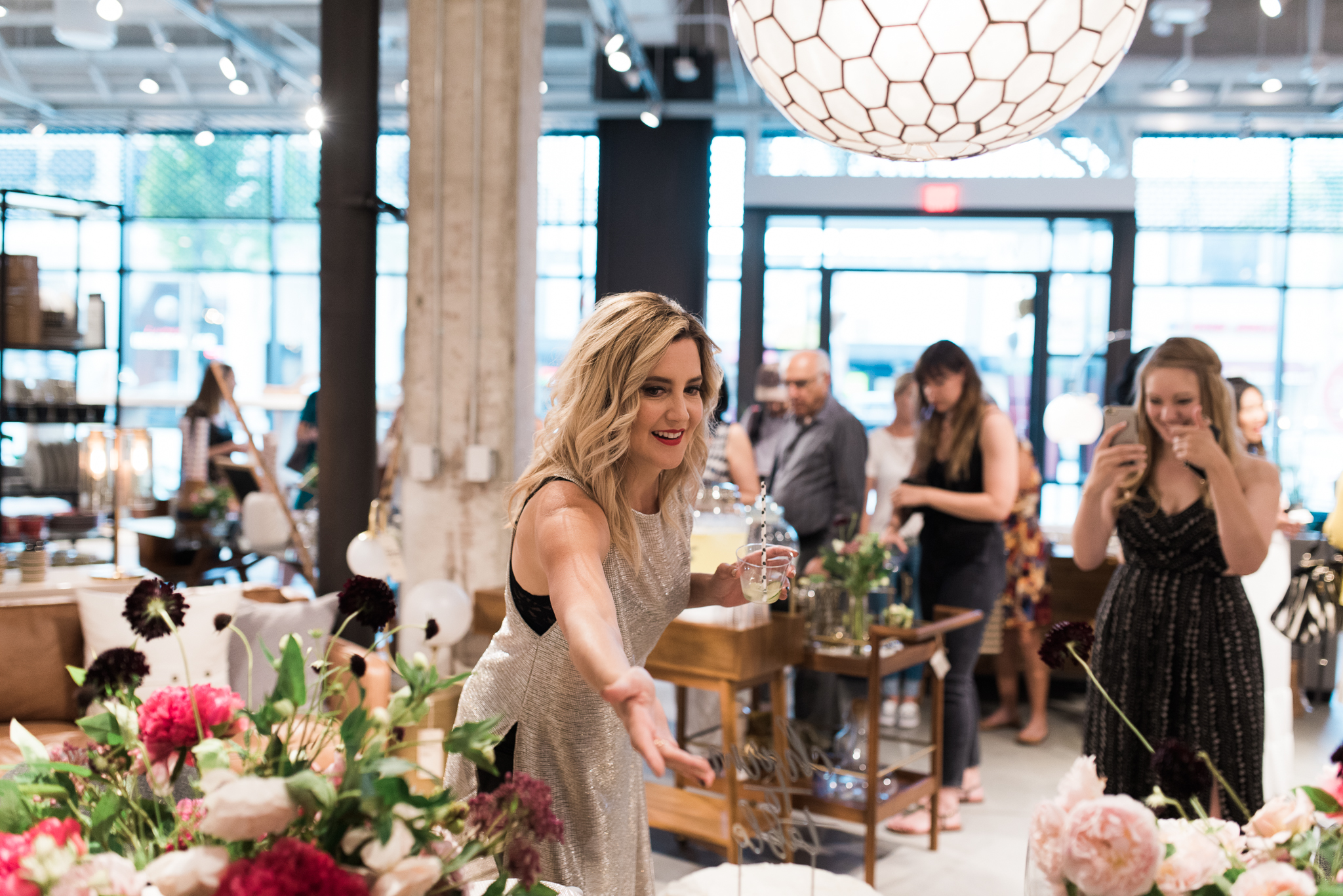 Although it was a few weeks ago I'm still so thrilled with how wonderfully our garden soireé turned out to be, and none of it would have been possible without the creativity and support from all of the artists involved. Next time you find yourself planning a soireé be sure to check out our artists and vendors, they're full of beautiful ideas that are sure to spice up any party or gathering.
I'd like to extend another huge Pasadena Charm thank you to Nicole and the entire West Elm Pasadena team, and of course to all of the artists:
@alissabell – Letter Press: VIP Invitation Design
@emblemflowers – Design Team Collaborator: Floral Design
@goldpresspaper – Stationery and Gift: Elizabeth House Charity Donation
@maryleekitchen – Gluten Free Baker: Event Dessert and Sweets
@mybabyolivejuice – Calligraphy: Pebbles, Balloons, Cake Topper
@pasadenacharm – Creative Director: Design Team Coordinator
@pheintz – Interior Design and Design Team Collaborator: Umbrella Installation and Design
@sadafmuradphoto – Photographer: Event Photography
@themonogrammedhome – Monogramming: Table Linen Monograms
@vintagesplendor – Lifestyle blogger: Design Team Collaborator and Cocktail Bar
>>>>>>>>>>>>>>>>>>>>>>>>>>>>>
Hair and Makeup Team: @chignonsalon
Hair by @hollygirldoeshair
Makeup by @stylesbybellacao
Check out these amazing Instagram Feeds to be inspried for your next soiree!
xo, Taryn