Every time I walk into a department store, I always find the makeup and skincare section to be overwhelming; so many brands and products to choose from, wondering which ones work best for my skin type, and at a reasonable price, of course. Skinn Cosmetics has been, by far, one of my favorite lines of skincare. I've used their products for over a year and have grown to become a loyal customer.
Everyday I use PEP40 Sérum Riche. Its become a key part of my skincare routine and I love it! I cleanse my face first with the Non-Negotiables® Olive & Enzyme Rich Balm Cleanser, then sweep on the luxurious Sérum Riche, dab the Sérum Eye onto my lower and upper lids, and finally finish up with the PEP40 Crème Riche which can be used both AM & PM. It's a quick and effective skincare regimen that really works.
I know these products work because my mom complimented me on my skin. She knows skincare like the back of her hand and she said whatever I am doing… its working and my "Skinn" looks flawless, moisturized, and youthful.
Thanks mom and thank you Skinn for developing anti-aging protection where I need it most!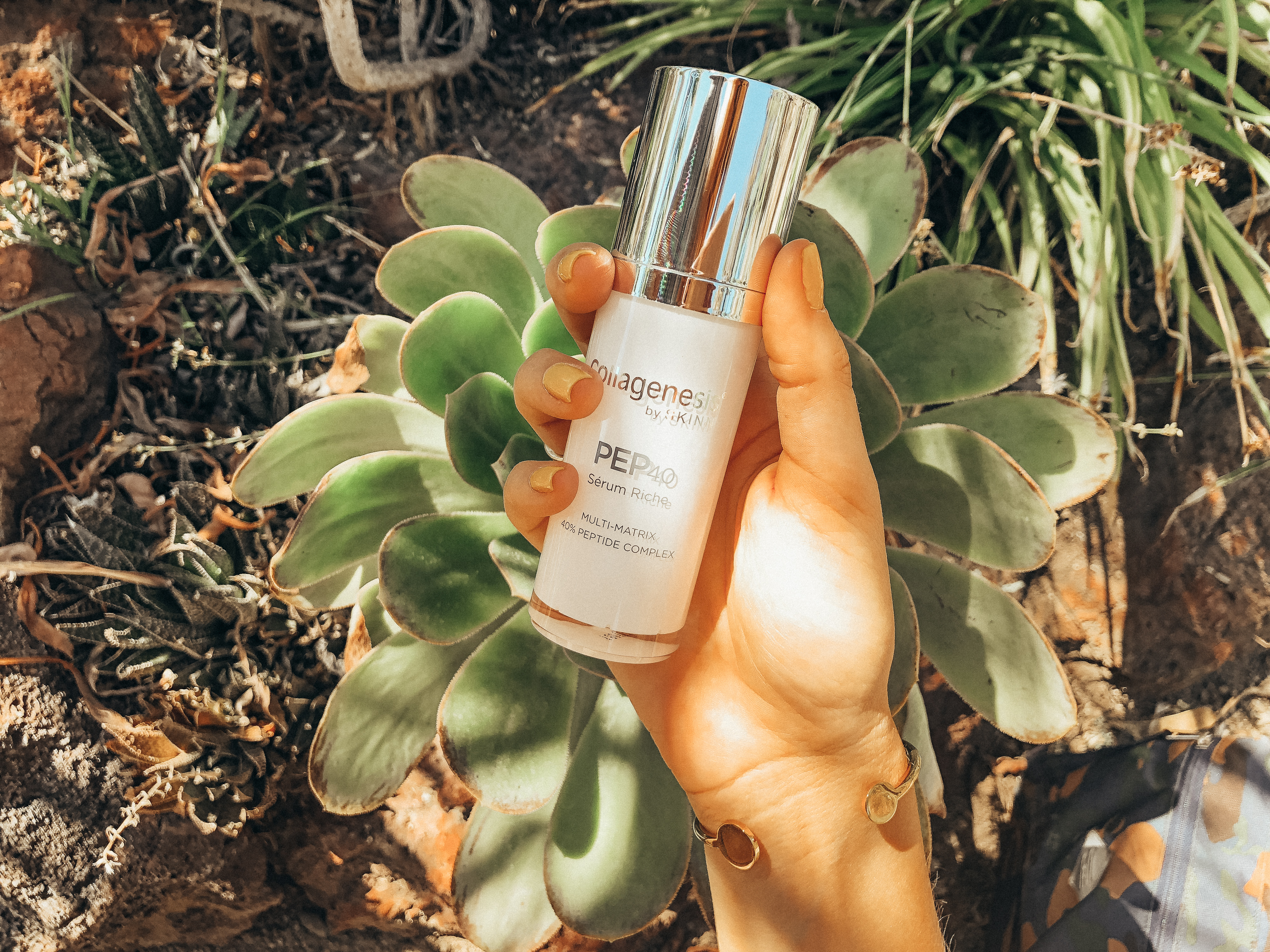 Skinn Cosmetics, founded by Dimitri James, has been around since 2002 and they only use natural, organic ingredients in their products, which you can find here. While the skincare line has received a lot of awards and media attention, it should be noted that Dimitri's mother and both grandmothers were trained estheticians, so I feel I can trust their expertise and knowledge considering it's been in the family for a few generations.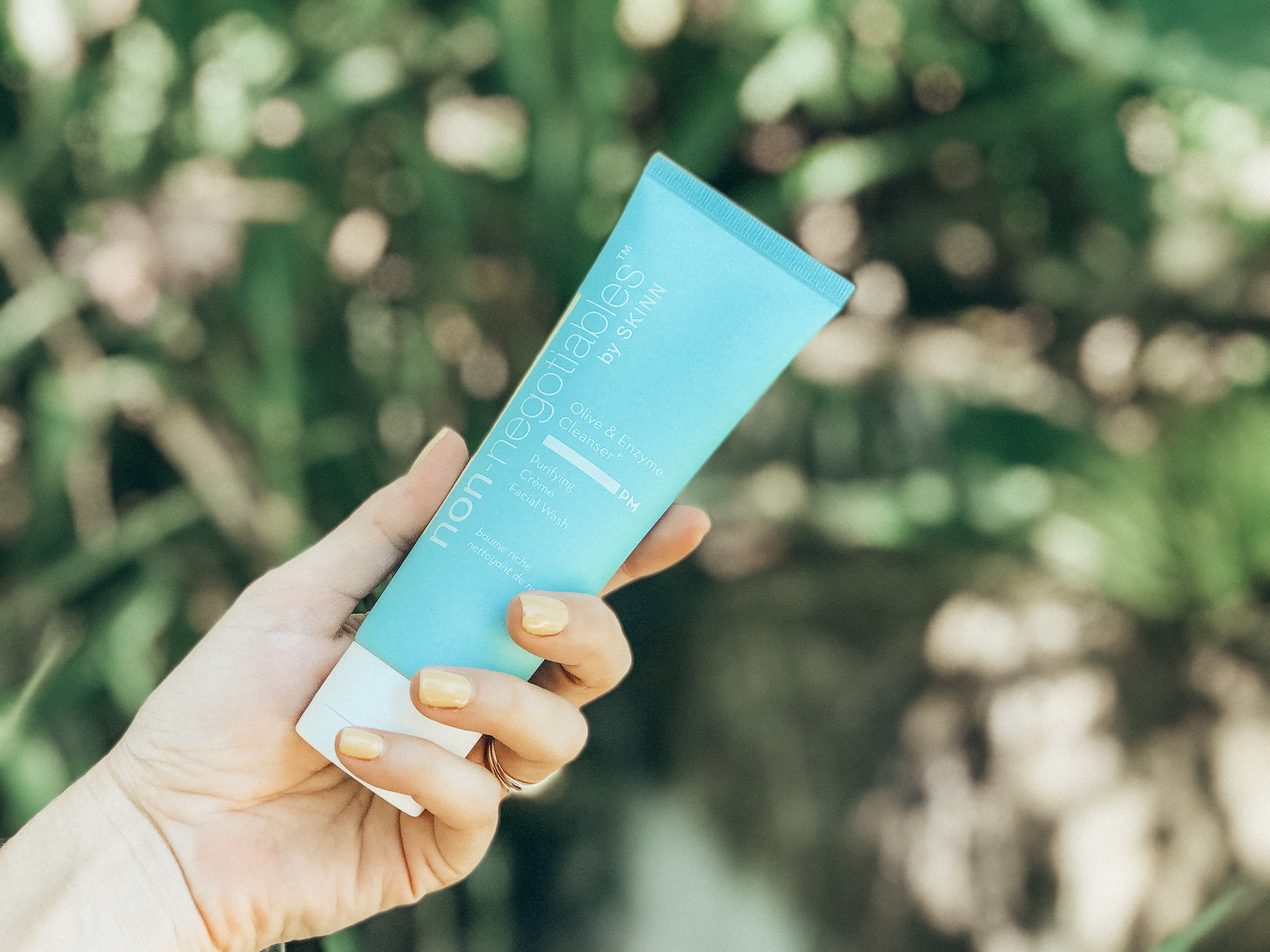 Searching for the product that works best does take a little trial and error, but once you've found the ones that show results, you'll never want to stop buying them. A few of my favorites are the Pep 40 Serum Eye Multi – Matrix 40 % Peptide Complex and Pep 40 Serum Eye Creme Riche 40 % Peptide Complex.
A cream that delivers anti-aging benefits on every level—at the highest levels—is finally here. Exquisitely textured, this formula melts effortlessly into skin, dissolving the appearance of fine lines and wrinkles while delivering intense hydration to the skin. Concentrated with a 40% active peptide blend, award winning active ingredients, and a synergy of powerful antioxidants to help dramatically firm the look of loose, sagging skin, smooth the appearance of uneven skin texture and boost radiance while shielding skin from environmental stressors, skin is left looking visibly perfected. – Skinn
I also love how you can search for a Skinn product by "concern," on their website, so it certainly helps narrow down the options and makes choosing a product that much simpler. – Taryn